Movement Teaching
---
Creative movement sessions for children (ages 3-5, 6-8, 9-11).
Creative and therapeutic movement for adults with learning disabilities.
Wheelchair dance in Ballroom and Latin, (taught in combination with another tutor).
Creative improvisation for adults combining Contemporary dance, Bartenieff Fundamentals and Developmental Movement Patterns.
These can be in day centres, schools, colleges/Universities – I can come to your location.
Prices on application; will vary depending on group size, nature of workshop and room hire.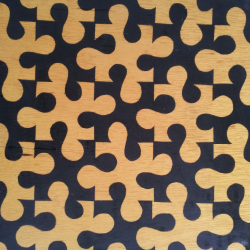 Creative and therapeutic teaching work
---
I have been teaching children and adults in dance since 1997: Creative, Contemporary, Improvisation, Laban Movement Analysis & Bartenieff Fundamentals, Developmental Movement, Street Dance & Combined Art & Movement Workshops. I have been teaching Wheelchair dance in Ballroom & Latin since 2008.
Some of my longer term teaching posts showing diversity of experience
---
Since 2007-2010 I taught dance and drama workshops to children at Tricycle Theatre, Stanburn Middle School and Conflict Resolution from a movement perspective at Brentfield Primary School for London Workshop Company. I worked at Morley College from January 2011-December 2013 teaching Dance & Performance to adults with learning disabilities and worked at College of North West London from summer 2006-2010 teaching Dance, Drama and Art to adults with moderate-severe learning disabilities, disabilities due to accidents/illnesses, strokes and other mental health problems. From 2005-2007 I worked for Bow Arts Trust and taught creative movement to children aged 3-11 at Clara Grant Primary School.
Lecturer of Dance Movement Psychotherapy (DMP) and Laban Movement Analysis (LMA)
---
Foundation, BA, MA. Since 2007 at University of Roehampton, I have been teaching Laban Movement Analysis and movement observation as part of different modules on the MA DMP course including Process Group and Creative Processes and Reflexive Improvisation. From 2012-2015 I have been co-ordinating the Foundation DMP course. From summer 2011-2015 I taught the BA DMP Fundamentals course to third year dance students at Roehampton and currently I am facilitating Process Group and co-ordinating the Foundation DMP course.